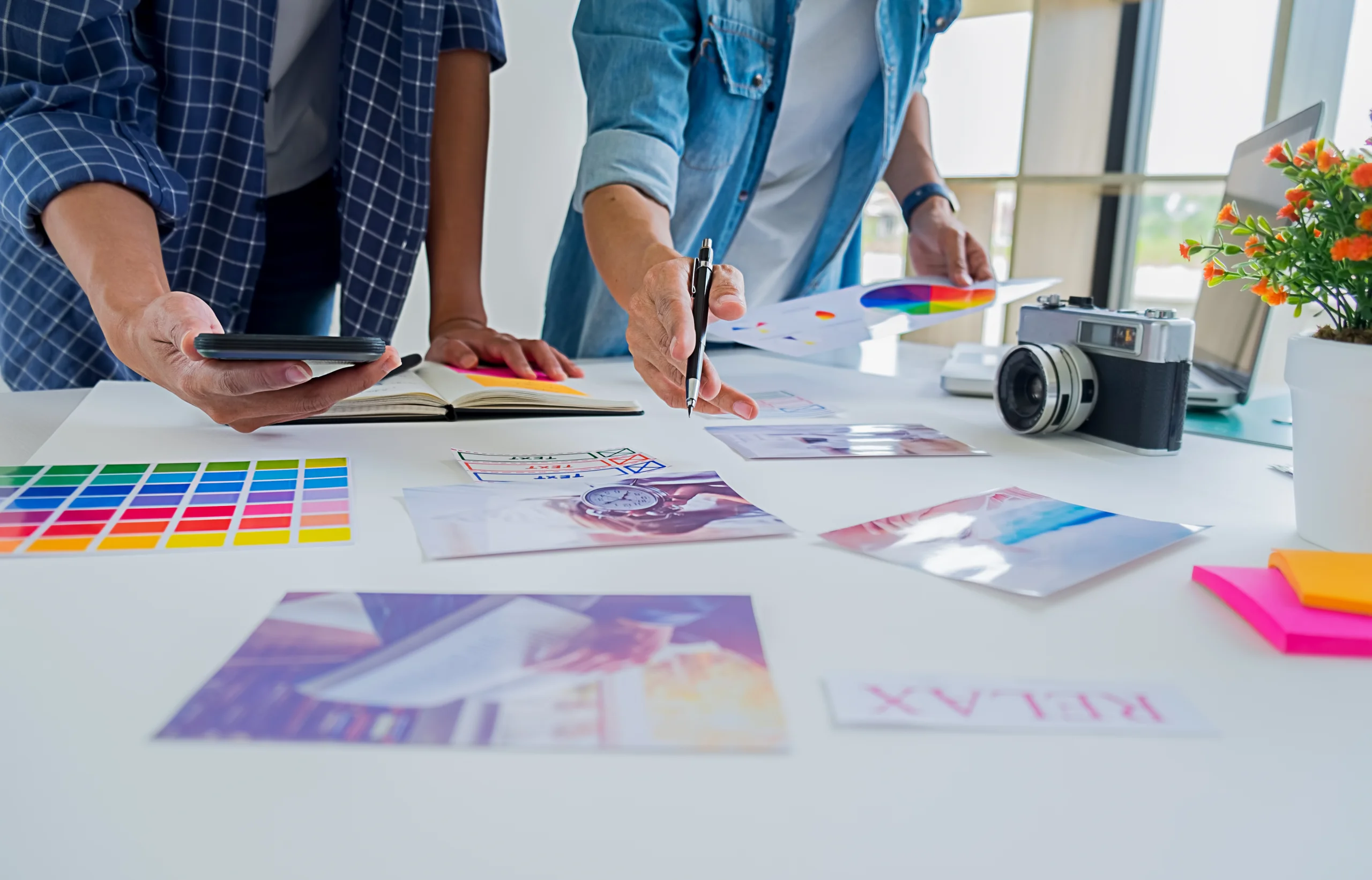 At MT Pixels, we believe that branding is more than just a logo or a tagline. It encompasses the essence of your business, its values, and its unique personality. Our goal is to create a cohesive and compelling brand strategy that resonates with your target market, fosters trust, and drives success.
Our branding process begins with a thorough analysis of your business, industry, and competitors. We delve into understanding your goals, target audience, and key differentiators. This research forms the foundation for developing a brand strategy tailored specifically to your business. We work closely with you to ensure that our branding efforts align with your vision and objectives.
Once the brand strategy is defined, our team of talented designers and creative professionals step in to bring it to life. We combine artistry, innovation, and strategy to create visually stunning and impactful brand assets. Whether it's designing a memorable logo, crafting a captivating website, or developing cohesive marketing collateral, we pay attention to every detail to ensure consistency and brand integrity across all touchpoints.
Our branding services extend beyond just visual elements. We understand the importance of a strong brand voice and messaging that resonates with your target audience. Our team of experienced copywriters will help you articulate your brand story in a compelling way, ensuring consistency across all communication channels. From taglines and brand messaging to content creation and social media management, we've got you covered.
At MT Pixels, we believe that a successful brand is built on a strong foundation of authenticity, consistency, and differentiation. We work closely with you to identify and articulate your unique value proposition, ensuring that your brand stands out in a crowded marketplace. Our goal is to create a brand that not only captures attention but also establishes a deep connection with your target audience.
We pride ourselves on delivering exceptional results and exceeding client expectations. Our team is passionate about what they do and committed to providing the highest level of service. We believe that effective branding is a collaborative process, and we value your input and insights every step of the way.
Whether you're a startup looking to establish your brand or an established business seeking a brand refresh, MT Pixels is here to help. With our comprehensive branding services, we'll help you unlock your brand's true potential and drive long-term success.
Contact us today to discuss your branding needs and let us create a brand that sets you apart from the competition. Together, we'll build a brand that leaves a lasting impression and fuels your business growth.
Elevating brands through strategic and impactful branding solutions that resonate with audiences.
Brand Strategy: We develop comprehensive brand strategies that align with your business goals and target market.
Visual Identity: Our branding solutions include captivating visual elements that effectively communicate your brand story.
Brand Consistency: We ensure consistent brand messaging and visual elements across all touchpoints for a cohesive brand presence.
Brand Differentiation: We help you stand out from the competition by creating a unique and memorable brand identity.