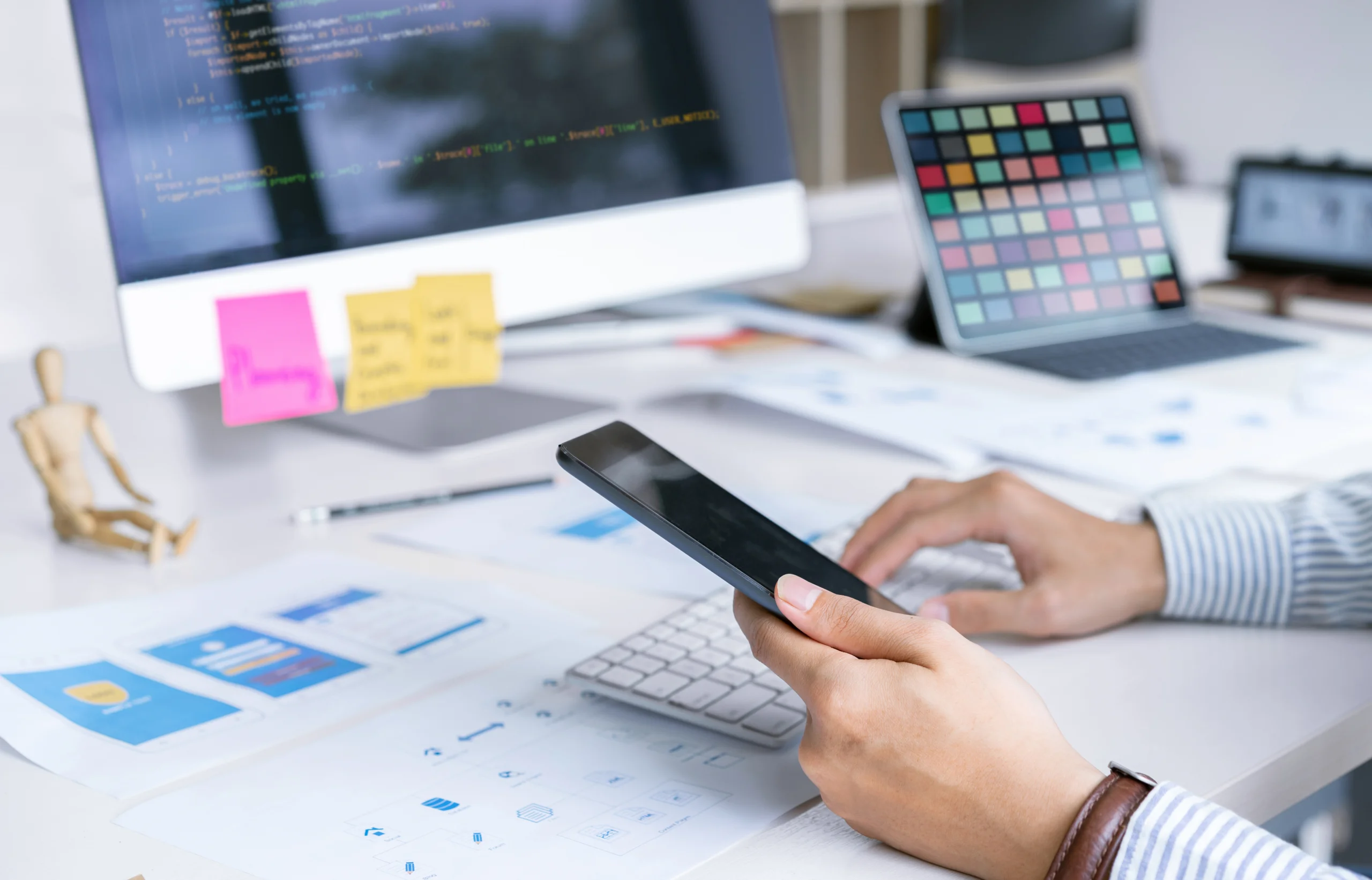 At MT Pixels, we understand the significance of mobile apps in today's fast-paced world. Mobile devices have become an integral part of our daily lives, and having a well-designed and functional app can significantly enhance your brand's visibility, customer engagement, and revenue generation. With our expertise in app development, we help businesses across diverse industries transform their ideas into reality.
We believe in a collaborative approach, working closely with our clients to understand their unique requirements, goals, and target audience. Our team of talented designers, developers, and strategists then employ their expertise to conceptualize, design, and develop exceptional apps tailored to your specific needs.
We recognize that every business is unique, and therefore, we offer customized app development solutions that align with your brand identity and business objectives. Whether you need a native app for iOS or Android, a cross-platform app, or a web-based app, our experienced team can deliver a solution that meets your expectations.
User experience lies at the core of our app development process. We believe that an app should not only be visually appealing but also intuitive and user-friendly. Our design experts ensure that your app provides a seamless and delightful experience to your users, keeping them engaged and coming back for more.
Staying up-to-date with the latest technological advancements is crucial in the ever-evolving world of app development. Our team stays ahead of the curve by continuously exploring and adopting emerging technologies, frameworks, and tools. This enables us to deliver high-performance apps with robust security, scalability, and compatibility across devices.
We follow an agile development methodology that allows us to adapt and respond to changing requirements quickly. This iterative approach ensures transparency, flexibility, and efficient collaboration throughout the development process. We keep you involved at every stage, providing regular updates and seeking your feedback to ensure we deliver an app that exceeds your expectations.
Our partnership with you doesn't end with the app launch. We provide comprehensive post-launch support to ensure your app's smooth functioning and address any issues or concerns that may arise. Our dedicated support team is always available to assist you and make necessary updates to keep your app up-to-date with the evolving market needs.
Client satisfaction is at the heart of everything we do. We value our clients' trust and strive to build long-term relationships by delivering exceptional apps and unparalleled customer service. Our track record of successful app deployments and satisfied clients speaks for itself.
Embark on a journey of digital transformation with MT Pixels. Let us help you unlock the true potential of mobile technology and propel your business to new heights. Contact us today to discuss your app development requirements and let our experts turn your vision into reality.
Building innovative and user-centric apps that transform businesses and enhance user experiences.
Customized Solutions: We develop fully customized apps that meet your specific business requirements and goals.
Seamless Functionality: Our apps prioritize smooth and intuitive user interactions for enhanced usability.
Platform Compatibility: We ensure your app works seamlessly across multiple platforms, reaching a wider audience.
Scalable and Future-Ready: Our app development solutions are scalable, allowing your app to grow alongside your business.